Contact Info
Rachael Kim (Residential & Commercial)
Broker Associate (Licensed in VA/MD/DC(ACP/ABR/CNHS/ASP)
9990 Fairfax Blvd #160
Fairfax,, VA 22030
VA License Number: winwithrachael@yahoo.com

(703) 652-5760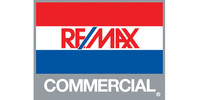 Rachael Kim was awarded

:

================================
RE/MAX Top #4 Individual Agent in Virginia(Jan, 2014)

RE/MAX Gateway(Chantilly Office) Individual Top#3 agent 2016
RE/MAX Top #85 Individual Agent in Virginia (Jan thru Sep. 2017)
RE//MAX Top #7 Individuals Agent
N. Illinois (April. 2003)


RE/MAX Top #13 Individual Agent
N. Illinois (Feb. 2003)


RE/MAX Top #19 Individuals Agent
N. Illinois (May. 2003)


RE/MAX Showcase Top Lister (Aug. 2004)


RE/MAX Showcase Top Seller (Dec. 2004)


RE/MAX Showcase Top Seller (Jan. 2005)



RE/MAX Showcase Most commission
(Jan. 2003)


RE/MAX Showcase Most Commission
(March 2003)


RE/MAX Showcase Most Commission
(Feb. 2005)
Success is a history, not a promise!!!




OFFICE
=====

FAIRFAX
9990 Fairfax Blvd(#100), Fairfax, VA 703-652-7000

CHANTILLY
4090 B. Lafayette center dr, Chantilly, VA
703-652-5760

GAINESVILLE
7521 Virgnia Oaks Drive#100, Gainesville, VA 703-754.1770


LORTON
9020 G Lorton Station Blvd, Lorton, VA 703-754.1770


ASHBURN
20405 Exchange st #271, Ashburn, VA
703-722-5000


"You'll Always Win With Rachael Kim" !!!
Broker Licensed VA/MD/DC
Accredited Commercial Professional
Accredited Buyer Representative
Certified New Home Specialist
Accredited Staging Professional Stager
Certified Default Resolution Specialist

"You'll always win with Rachael Kim"




=========
TESTMONIAL
=========


Bought a home in 2016 in Green Acres, Fairfax, VA 22030.
Rachael is an awesome realtor! We have sold one house with her and bought 2. She is experienced and has a wealth of knowledge about buying and purchasing homes, as well as a true understanding of the area so that we are purchasing a home in an area that we will be in love with. Rachael is always available and quick to reply back to phone calls or emails and stays on top of things to ensure the process is going along smoothly and on time. I would recommend her to anyone I know buying or selling a home and will be using her in the future to purchase any new investment properties we may buy! Love her!





Sold a Single Family home in 2016 in Fairfax, VA.
Rachael is the best real estate agent. She has worked day and night to work diligently and always looked out for our interest. Rachael's experience, work ethics, and marketing abilities made selling and buying process much easier. Highly recommend.



=================
Sold a Single Family home in 2009 for approximately $775K in Chantilly, VA.
Rachael is our "go-to agent" for real-estate needs. We worked with her several times and are extremely happy with her services. She understands the market very well and works hard to meet or exceed our expectations. Few years ago, I was in the process of relocating to different state so have to sale our house quick, she was able to find the buyer and help us close the sale within a month with excellent price in a down market. She is very good on utilizing various tools such as nice brochure, web page and short range radio broadcasting system to potential buyers for introducing the property. (I did not even know such thing exists back then) I highly recommend Rachael to be your agent.

=================


Sold a Single Family home in 2015 in Alexandria, VA.
Kim worked very hard for my wife and I to sell our home. To make the job even harder, we now live in Tucson, Az while the house was located in Alexandria, Va. She went out of her way to make sure things were ready for showings and always kept both us and out daughter who was acting in out place in certain thing in the loop of what was going on. After some hard work she got us close to the price we asked when we started and the exact price we were asking at the end. If we ever have to do anything in Va. again we will be sure to contact her.



==============================




05/19/2016 - zuser20160321115053134
Sold a Townhouse home in 2016 for approximately $450K in Stone Ridge, VA.
We purchased our home with Rachael Kim 6 years ago and this year, Rachel helped us successfully selling our house within a month! She was patient, very flexible, and very quick to respond to our questions. We will gladly work with Rachel again and would recommend her to anyone looking for an agent.



============================



Sold a home in 2009 Centreville, VA 20120.
had the pleasure of working with Rachael Kim in regards to both selling and buying numerous properties over the years. She is very detail oriented and extremely knowledgeable in her field. She was always available to answer our questions and always showed patience in helping us find the perfect house. She listens to her clients needs and works with your schedule at all times which is one the many reasons why we always go back to Rachael for her services. She went above and beyond to prepare our house to be sold and we can't thank her enough. We highly recommend Rachael Kim and have already referred her to our friends!


========================


Found a tenant for a Townhouse home in Centreville, VA.
Rachael and I met 6 yrs ago. At that time she helped us to find a great place to open a business. This year Rachael found a great tenant for our townhouse and made the whole process stress free . She pointed out things that we overlooked and took care of them rapidly. She is extremely professional and puts together and knows exactly what she's doing. For sure, I will definately work with Rachael again in the future.


==========================

Free Cruise for two!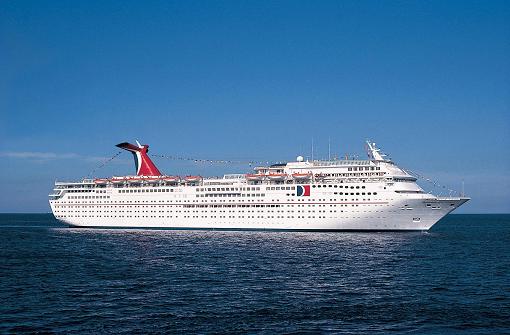 When you buy or sell your home with Rachael, youll receive a 5 day cruise for 2
(Airfare, Port charge, & Activation fees not included. Some conditions apply. Limited time only.)
Contact Info
Rachael Kim (Residential & Commercial)
Broker Associate (Licensed in VA/MD/DC(ACP/ABR/CNHS/ASP)
RE/MAX Gateway
9990 Fairfax Blvd #160, Fairfax,, VA 22030
VA License Number: winwithrachael@yahoo.com